Congrats!
You've made it this far.
Hopefully my story will keep you captivated.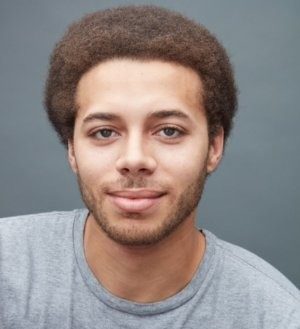 From startups to consulting companies, the beginning (or startup phase) of my creative journey helped me explore various aspects of a creative business. Starting as an intern, I helped build tables, create floorplans, host local events and hackathons, and build our mailing list organically by growing a creative community tagged by subcategories of our potential content (built based on relationships with agencies). The power of Google Sheets!
As I grew within the company, I saw an opportunity to improve their design and got the green light to create their sales collateral (decks, onesheets, infographics), social media images and video, iFrame customization via inline CSS, and templates for our campaigns (deadmau5 mau5 head was my favorite).
After 2-3 years of exploring a hyper creative nurturing environment, I wanted to see how these experiences could be used in different business environments. With some awesome recruiters and a wide variety of work in my portfolio built from Talenthouse, I landed at Booz Digital.
Booz Digital was nothing short of amazing. I'm extremely grateful for that opportunity to continue my growth early on with such an intelligent group of forward thinking mentors. After 6 months of working on microsites, motion graphics, UX persona videos and presentations, the founders saw my potential and invited me to continue growing with them under a different umbrella. BCG:DV.
Beyond honored, I happily continued with the team – a core group of 12-16 individuals. C-Suites, Strategists, Designers and Client/Project Managers. Kicking back into startup mode, I helped get whatever was needed done in addition to my design responsibilities previously established at Booz Digital. After lots of internal growth, and 1-2 years with the team, I transitioned into the advertising industry again.
Over the next 4 years, I had a streamlined focus on growing and learning within the ad agency environment. Rapid paced projects, balancing multiple clients while still being able to utilize my various skill sets is a dream. I had the pleasure of freelancing with 72&Sunny, Zambezi, Huge, Heat (Deloitte), Eggs+Rice (sole client Google), M&C Saatchi, AgencyEA, GiantSpoon, and KERN (Omnicom).
Please see my portfolio for my various skill sets and work, or my resume for various clients and industries. Thanks for taking the time to read my story.
HUMAN CENTERED DESIGN
"We spend a lot time designing the bridge, but not enough time thinking about the people who are crossing it."
-Dr. Prabhjot Singh
PUZZLES THAT GROUND ME
"Like all forms of design, visual design is about problem-solving, not about personal preference or unsupported opinion."
— Bob Baxley